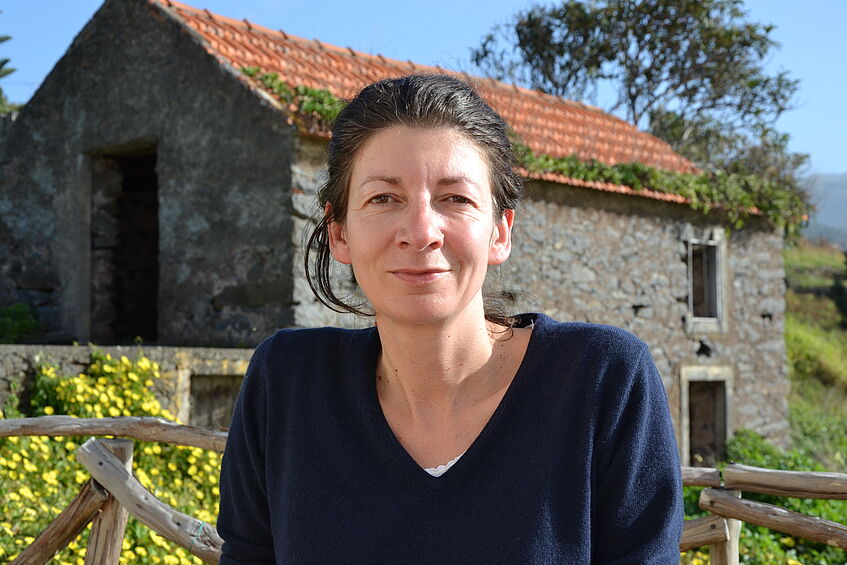 Univ.-Prof.in Mag.a Dr.in Claudia Kraft
Professor for Contemporary History
Head of Department
Claudia Kraft is a Professor of Contemporary History at the University of Vienna since 2018. Before coming to Vienna she had worked at the University of Siegen as a Professor of Contemporary European History (2011-2018) and at the University of Erfurt as a Professor of Central and Eastern European History (2005-2011). She specializes in 20th century comparative European and particularly Central and Eastern European History. She is the speaker of the Research Platform "Transformations and Eastern Europe", Co-Director of the "Research Center for the History of Transformations" (RECET), member of the Research Platform "Gender: Ambivalent In_Visibilities" (GAIN) and of the Research Group "History of Human Rights and Democracy". She is Co-Editor of the following journals: "L'Homme. Europäische Zeitschrift für Feministische Geschichtswissenschaft", "Österreichische Zeitschrift für Geschichtswissenschaften" (OeZG) and the Zeitschrift für Ostmitteleuropa-Forschung. Since 2020, she has represented the historical sciences on the Board of Trustees of the Austrian Science Fund (FWF).
https://zeitgeschichte.univie.ac.at/fileadmin/user_upload/i_zeitgeschichte/CVs_und_Pub/Kraft_CV_10_21.pdf
­
Research Topics
European Contemporary History in Comparative Perspective
History of Central and Eastern Europe since the 18th Century
Gender History
History of State Socialist Societies After World War II
Transnational 20th Century Legal History
Theory of History and Concepts of Area Studies

Selected Publications
Claudia Kraft: East Central Europe as Historical and Conceptual Space. On the production of knowledge from an (historical) area studies perspective, in: Huigen, Siegfried/Kołodziejczyk, Dorota (eds.), Central Europe between the Colonial and the Postcolonial in the Twentieth Century (Cambridge Imperial and Post-Colonial Studies), Cham: Palgrave Macmillan, 2023, 35-55.
Dietlind Hüchtker, Claudia Kraft, Katrin Steffen (Hrsg.): Begehren macht Akteur*innen. Praktiken der Subjektivierung im 20. Jahrhundert / Desire Creates Involvement. Practices of Subjectification during the 20th Century, Nordost-Archiv 29/2020 (Lüneburg 2023).
Claudia Kraft: Deutsch-polnische Historiker:innenbeziehungen und die Erforschung der Geschichte (des östlichen) Europas: in memoriam Włodzimierz Borodziej (1956-2021). In: H-Soz-Kult, 13.08.2021.
Claudia Kraft/Jerzy Kochanowski (Hrsg.): Rooms for Manoeuvre: another look at negotiating processes in the Socialist Bloc. Göttingen 2021.
Claudia Kraft, Béatrice von Hirschhausen, Hannes Grandits, Dietmar Müller und Thomas Serrier]: Phantom Borders in Eastern Europe: a new concept for regional research, in: Slavic Review 78/2 (summer 2019), S. 368-389.
Claudia Kraft, Alf Lüdtke, Jürgen Martschukat] (Hrsg.): Kolonialgeschichten. Regionale Perspektiven auf ein globales Phänomen, Frankfurt/M., New York 2010.
Claudia Kraft (Hrsg.): Geschlechterverhältnisse in Ostmitteleuropa nach dem Zweiten Weltkrieg: Soziale Praxis und Konstruktion von Geschlechterbildern, München 2008.
Claudia Kraft: Europa im Blick der polnischen Juristen. Rechtsordnung und juristische Profession im Spannungsfeld zwischen Nation und Europa 1918-1939 (= Studien zu Europäischen Rechtsgeschichte 156 des Max-Planck-Instituts für Europäische Rechtsgeschichte), Frankfurt am Main 2002.