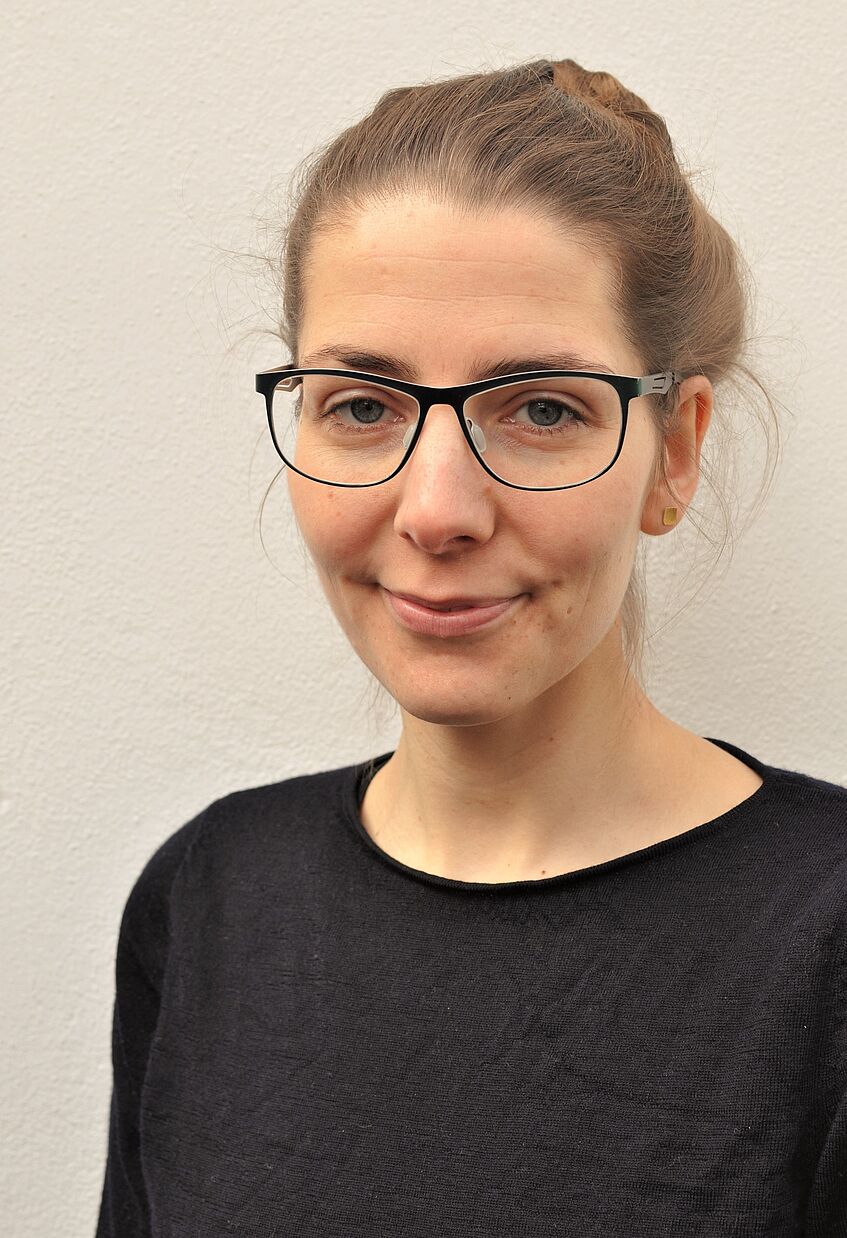 Mag.a Dr.in Katharina Kreuder-Sonnen
Post-Doc
Post-Doc / University assistant at the department of contemporary history in Prof.in Claudia Kraft's Team (since 10/2019)
Project: A History of Knowledge of Large Construction Sites
Co-initiator of the research group New Cold War Studies
Katharina Kreuder-Sonnen works on global history and the history of knowledge in the 19th and 20th century. Central Eastern Europe plays an important role in her reconstruction of global entanglements.
Katharina studied history, economics and public law at the universities of Tübingen and Cracow and holds a PhD from the University of Giessen (2016). Her first book How to Make Microbes Travel. Circulating Bacteriological Knowledge and Polish Medicine 1885-1939 (Mohr-Siebeck: Tübingen 2018) analyzes the logistics of bacteriological knowledge on the move and places Central Eastern European actors within the global history of modern science. The book received the dissertation prize of the German Association for the History of Science, Technology and Medicine in 2016 and the dissertation prize of the German Historical Association in 2018 (Hedwig-Hintze-Preis, awared every two years for the entire field of history).
Her current book project focuses on a history of large construction sites in the second half of the 20th century. It analyzes management knowledge and everyday working life on construction sites in the GDR, China and Nigeria (more).
Katharina was research fellow at the universities of Bonn and Siegen before joining the Institute of Contemporary History in Vienna. She was also a fellow at the Max-Planck-Institute for the History of Science, the German Historical Institute in Warsaw and the Herder Institute in Marburg.
In her teaching Katharina places special emphasis on the theoretical and methodological reflection of historical investigation. She also offers students the chance to study the latest historiographical developments in the field.

Research Interests
History of Knowledge
Global History
History of Planning and Management
History of Construction Sites
East-South Interconnections during the Cold War
Transnational Polish History
History of Bacteriology and Epidemics
Knowledge on the Move

Selected Publications